DESCRIPTION
We hope to give Fellow Stagg a second chance for a digital upgrade. As much as we love the younger brother, EKG, we believed that Stagg still serves very well for home brewer, when we don't require consecutive brews at a single time. So we thought giving it a deserves upgrade to a digital thermometer, which is faster and more accurate compare to current setup.

STUPD serves as a adapter between Stagg and a digital thermometer that we sourced and tested for countless of brew session. We recommend every home brewer should equipped with the digital thermometer, regardless you have a Stagg or not
Digital Thermometer brand is Akirakoki, range of temperature is between -45°C and 200°C. Package including a sleeves with shirt clips, kettle clipper and battery (L1154F). Choice of black or white face plate.
MADE AND MATERIALS
STUPD is created by using one of the latest and also widely used 3D printing technology called Fused Deposition Modeling (FDM)

There are wide ranges of material, can be used for our printing, and after thorough research and testing, we have decided with Polyethylene terephthalate glycol-modified (PETG, commonly found at drinking water bottle). The advantages of this material over the other: - Food and Skin Safe - Odorless - High Strength, Extra Tough - Low Shrinkage - Chemical Resistance - Higher Temperature Resistance
Digital Thermometer is assembly of Stainless Steel, plastics and PCB
DIMENSIONS
STUPD
W50mm x H28mm x D40mm
Digital Thermometer
46mm x 35mm x 140mm
IMPORTANT ORDER NOTE

Any product that required made from FDM or other machine/technique is sold as pre-order basis. Once you have place your order, we will proceed with the printing based on the choice of design and color. Once order has been printed, we will performed QC inspection and hand finishing if required, then we will proceed with packaging and shipment. Please take note the entire process will take from 5-10 working days, however we are committed to deliver product with highest quality with the shortest time frame possible.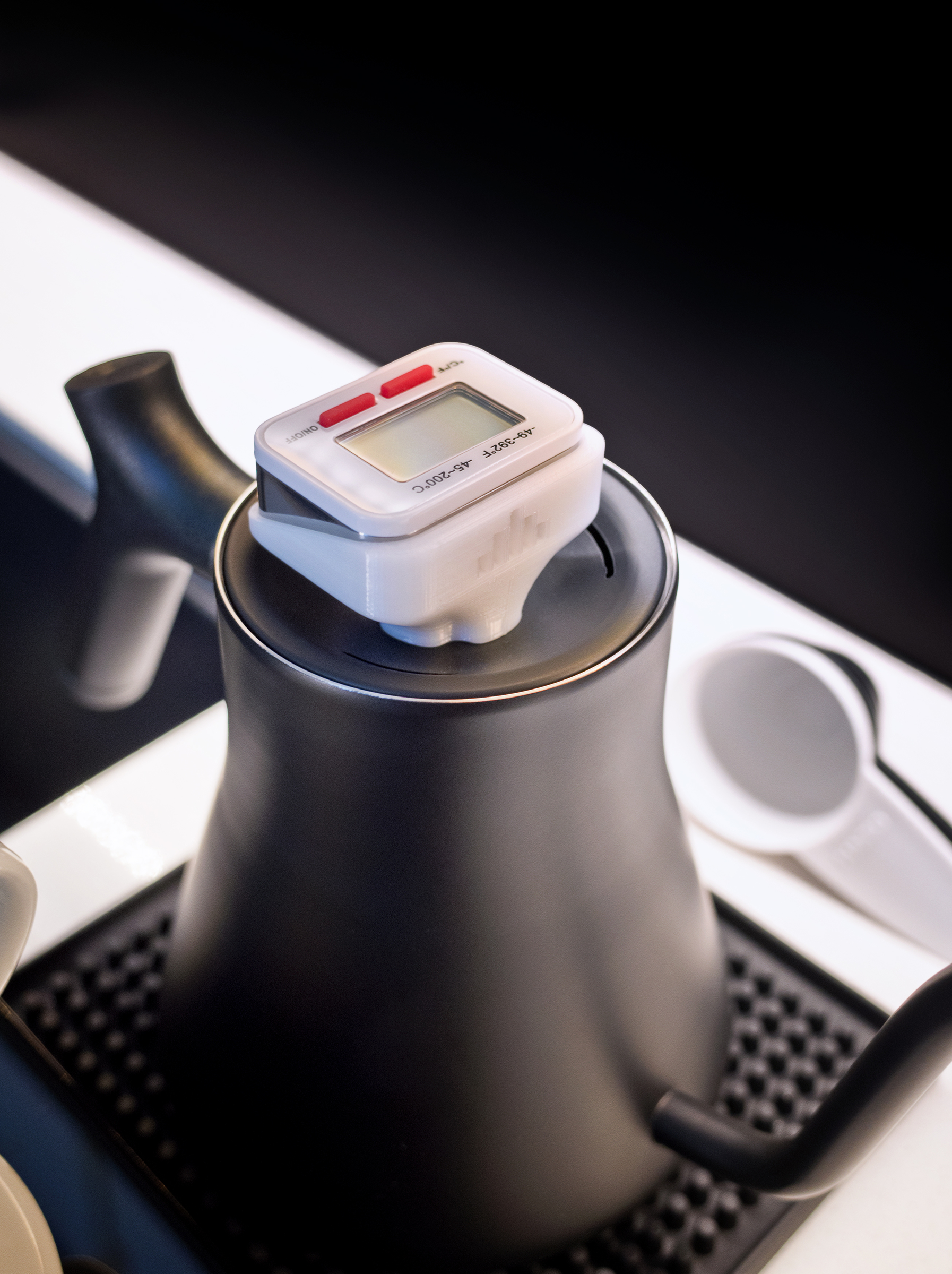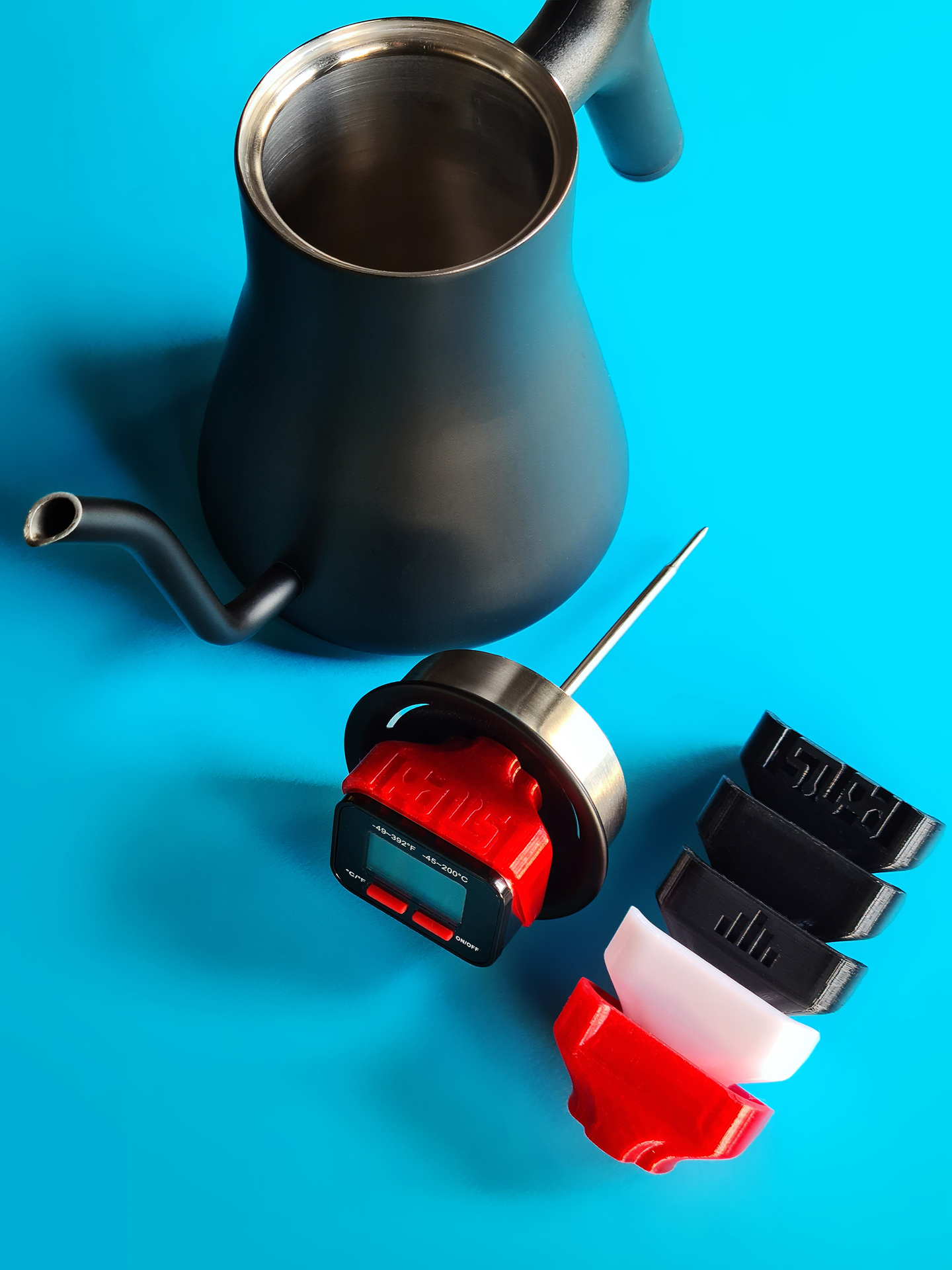 STUPD Designed and Made in Malaysia
Thermometer Made in China